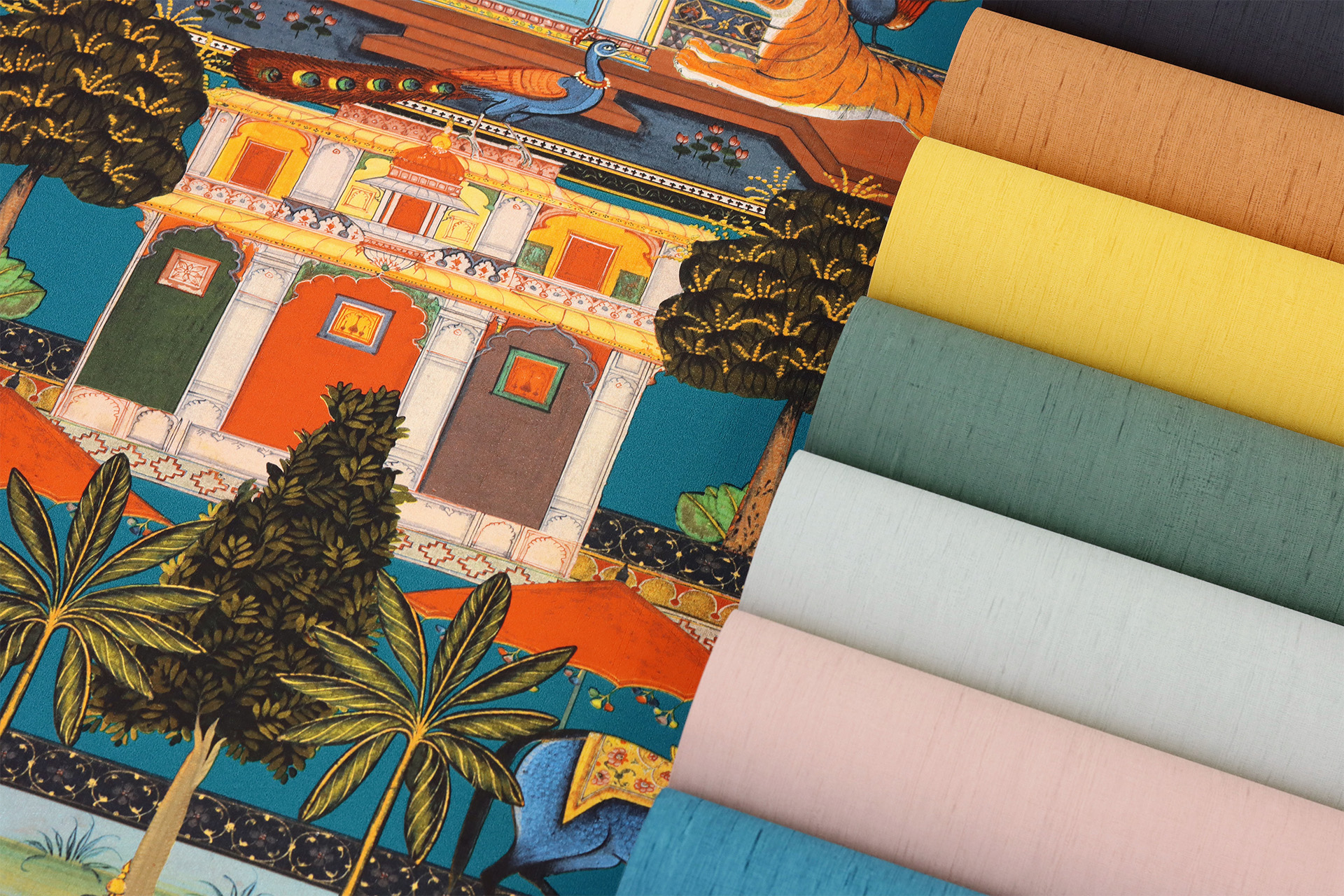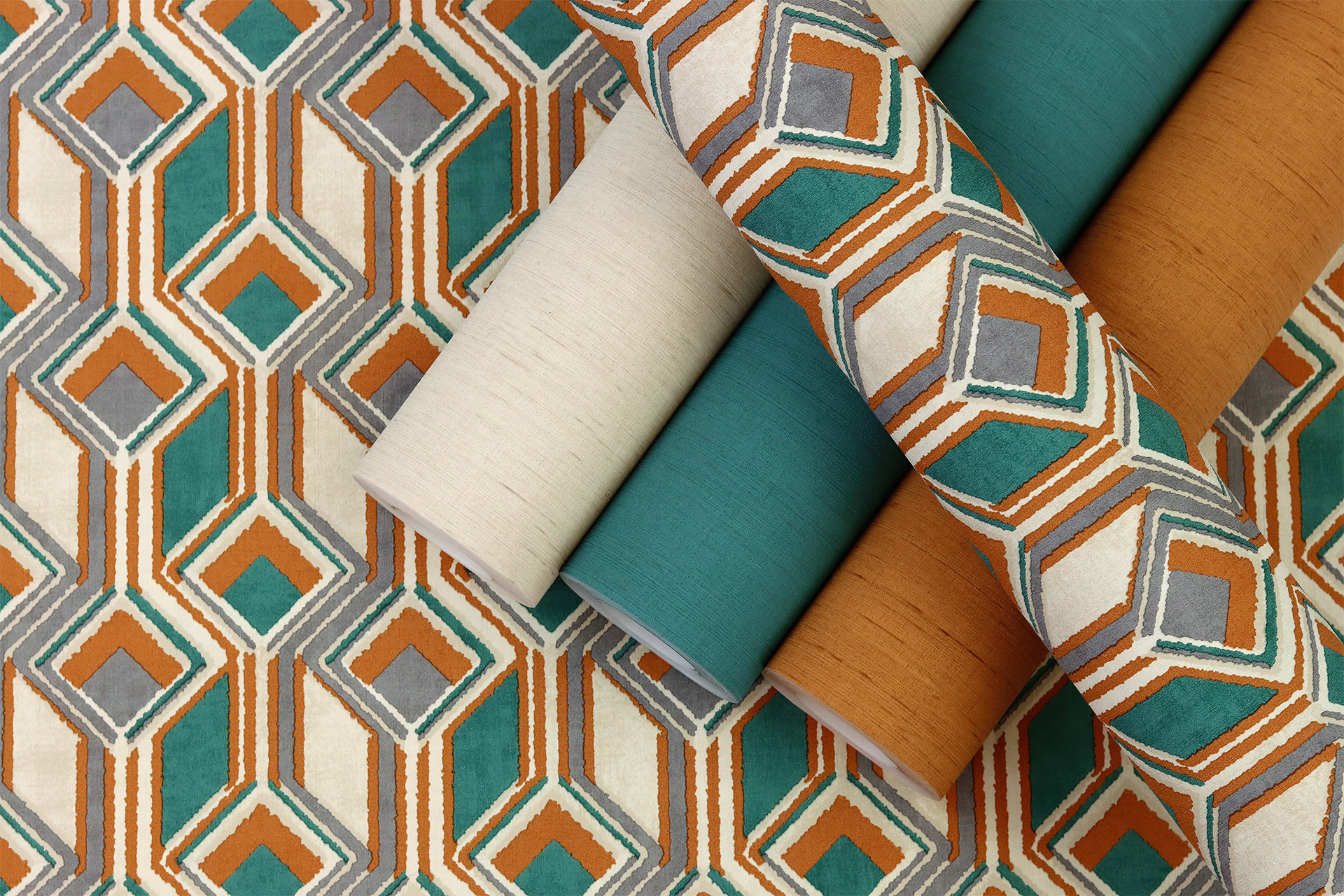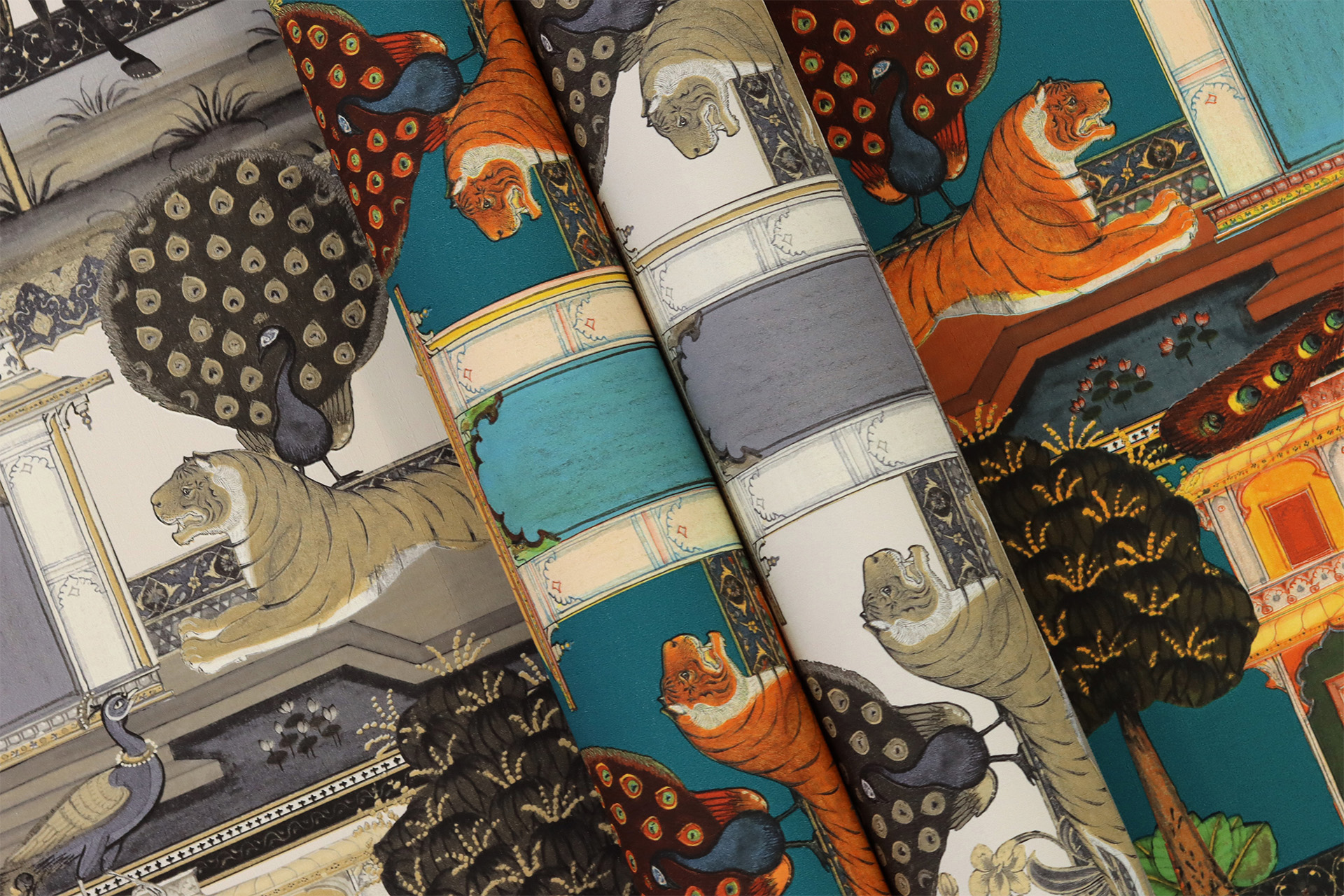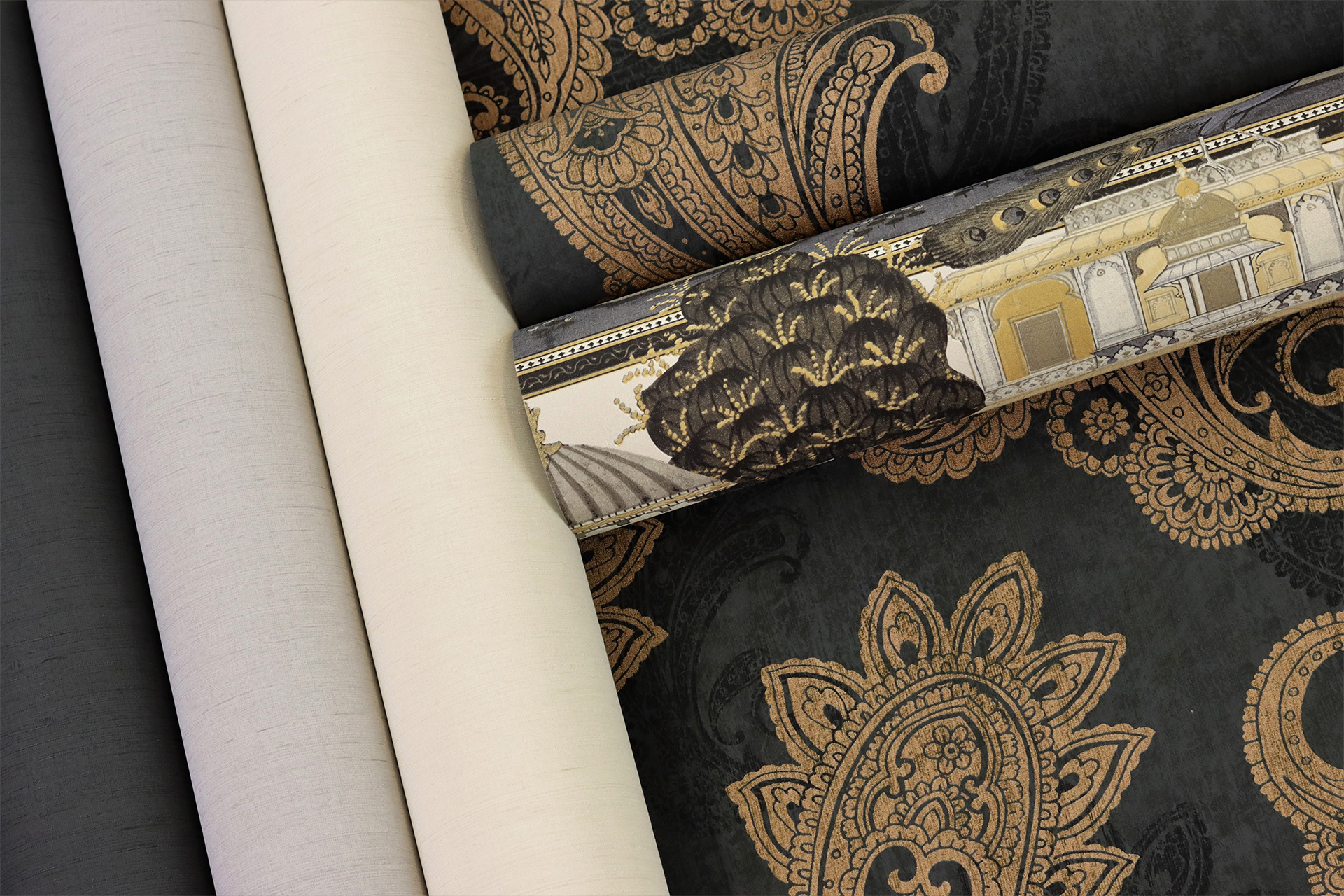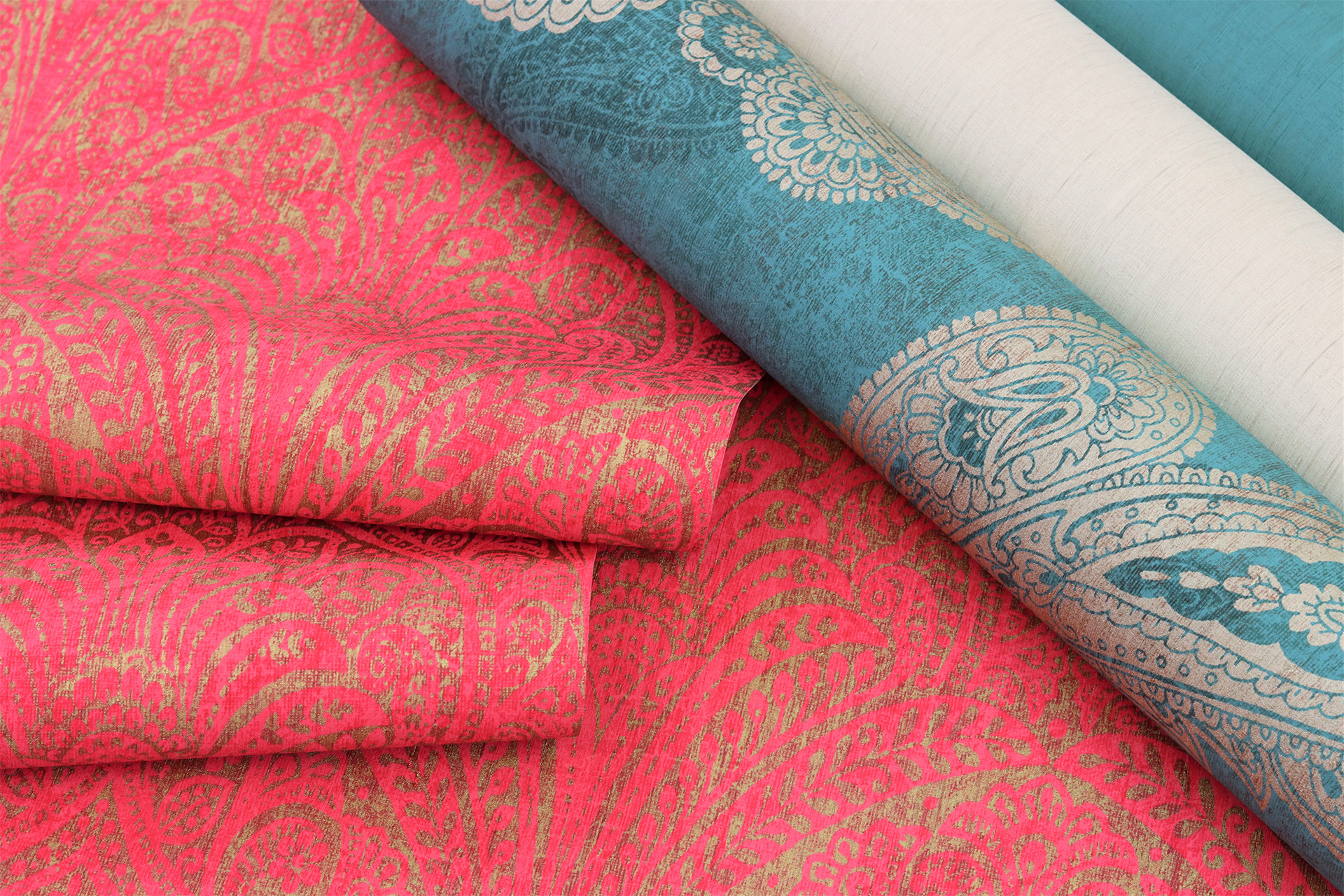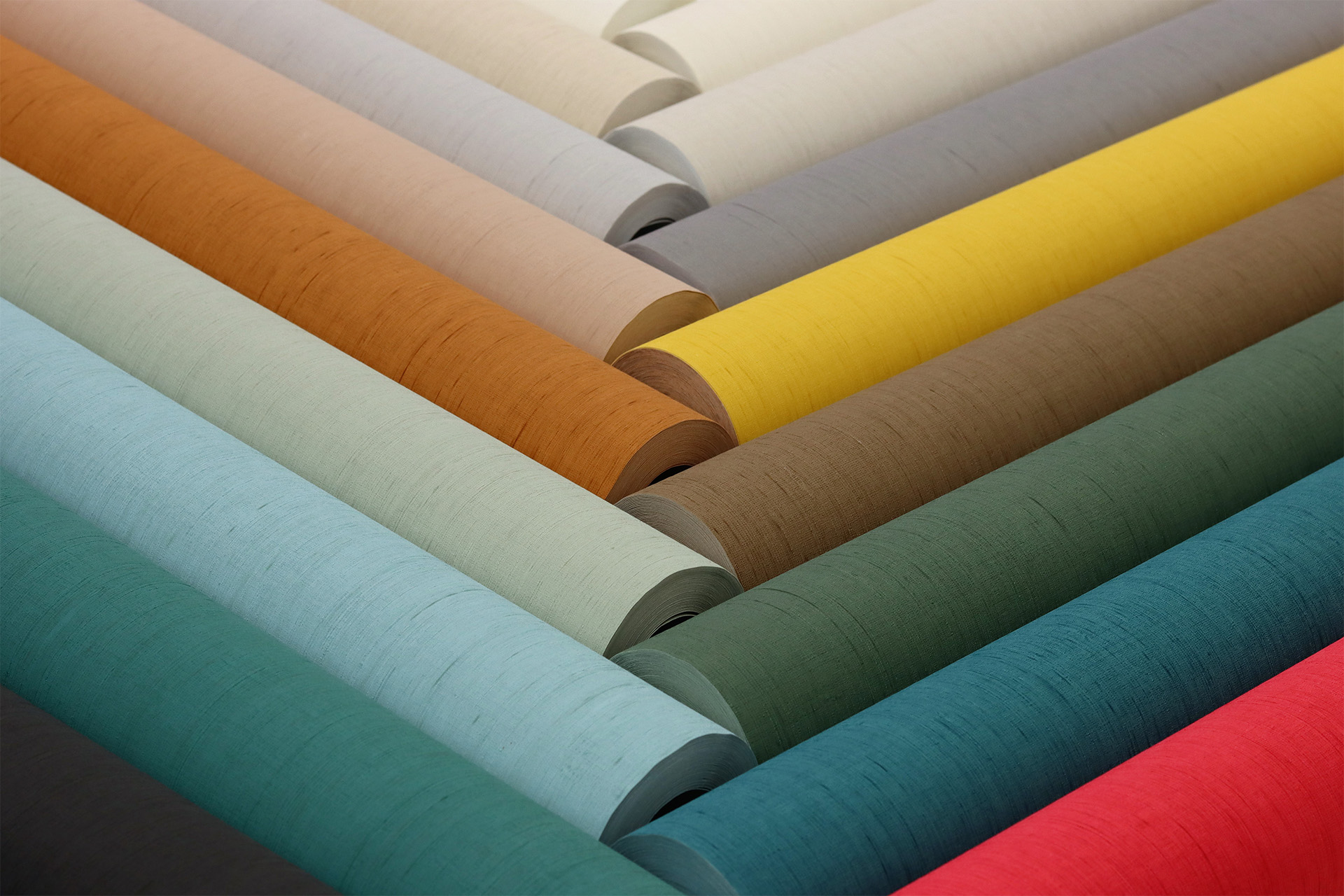 $nbsp;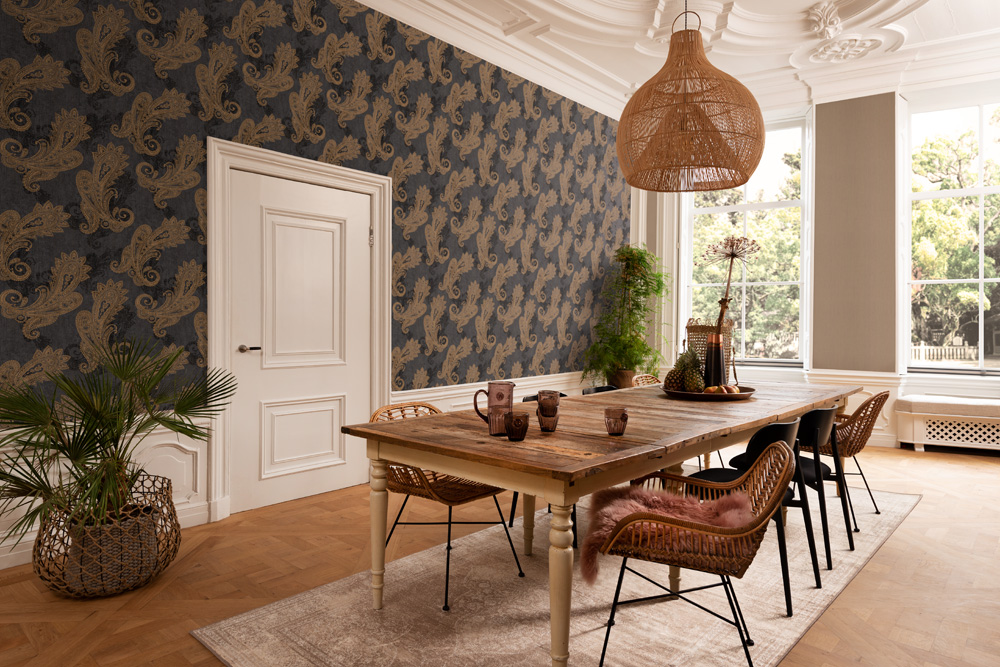 Indian Style
A cheerful spectacle of colours, magnificent palace gardens and artistic graphics: Namaste and welcome to India! Invite oriental flair and pure joie de vivre into your home with the new Indian Style collection.
In the palace garden of the Maharaja, you can discover not only artfully decorated magnificent buildings, but also enchanting animals such as peacocks, tigers and horses. Intricate ornaments reminiscent of the skilful art of Henna hand painting or highly artistic paisley patterns create a feel-good atmosphere. Likewise, fantastic colours combined with geometric graphics add eye-catching details second to none. .
The collection is rounded out with a large selection of block-colour wallcoverings with a fabric-like texture. The colour palette ranges from cream white, antique pink and mint green to sun yellow and glacier blue and on to ocean green, pink and anthracite. Complemented by a host of other colours, the Indian Style collection, with its very special oriental charm, is bound to capture the imagination and fancy of every viewer.
Princely life for everyone
The tigers are majestic, flanked by elegant peacocks in the Maharajah's impressive garden. The horses also stride proudly up and down in front of the palace. What an impressive sight. Whether colourful with everything the paint box has to offer or a little more subtle in tones of grey and brown.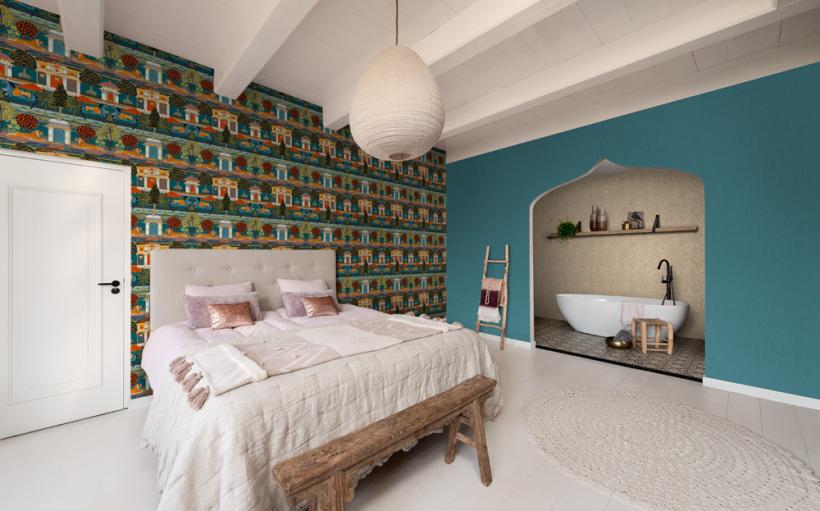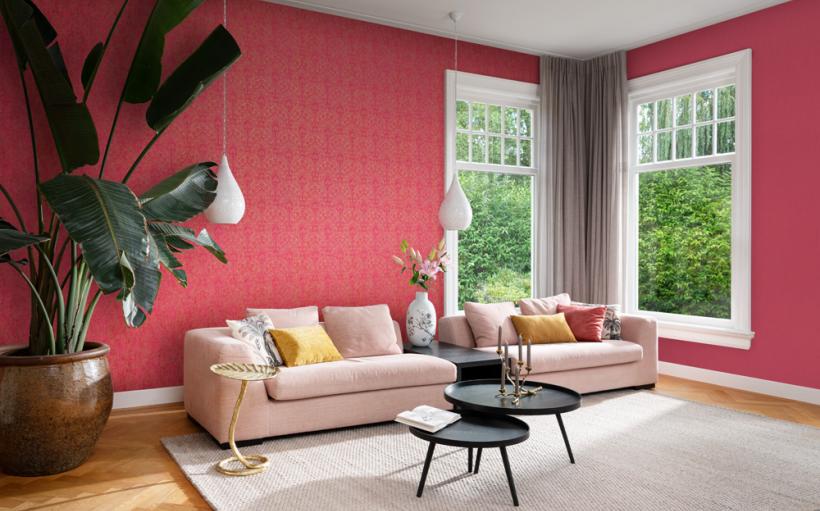 Want to know more?
Then it's important to consider the ornamental trend. This playful pattern is ideal for showcasing individual walls or for adding a touch of Oriental flair to small rooms. Great colour combinations come into their own thanks to the delicate wallpaper structure and, depending on the incidence of light, a fine shine is also revealed
Sophistication and comfort
In addition to cashmere scarves and other high-quality fabrics, the wall now also proudly bears a wonderful paisley pattern. These gorgeous ornaments are presented on a textile background. So there is definitely enough fabric here to add new entries to the history of your home.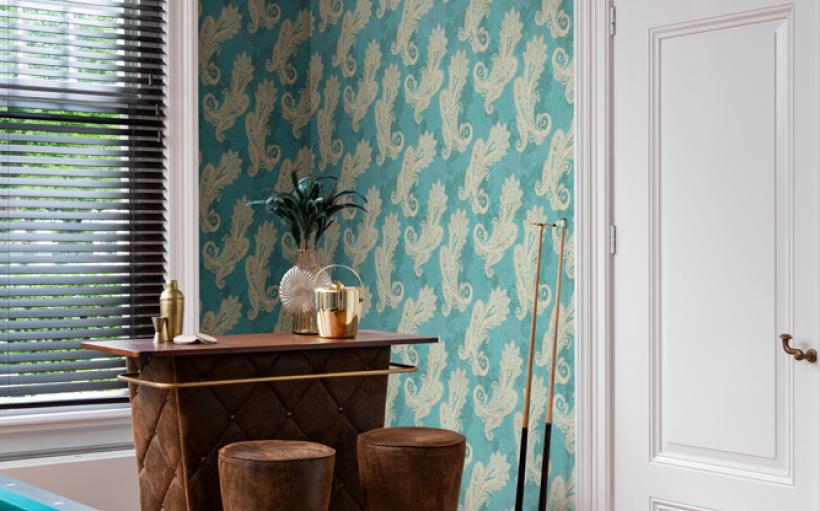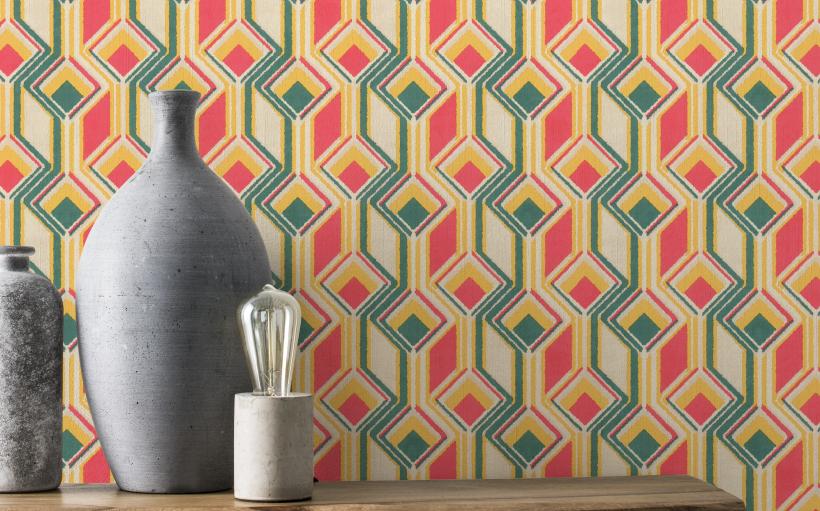 A grand entrance
A successful mix of squares, diamonds and lines, and you've already got fantastic wall decoration. The most impressive combinations of colour can be found in this striking graphic design. The matching background with a textile texture provides the perfect backdrop.
Fabric for the walls
Due to its natural, textile structure, this single-coloured wallpaper is guaranteed to make you feel at home. Impressive colours lend welcome freshness and vitality. They can also be combined with a host of patterns and other colours.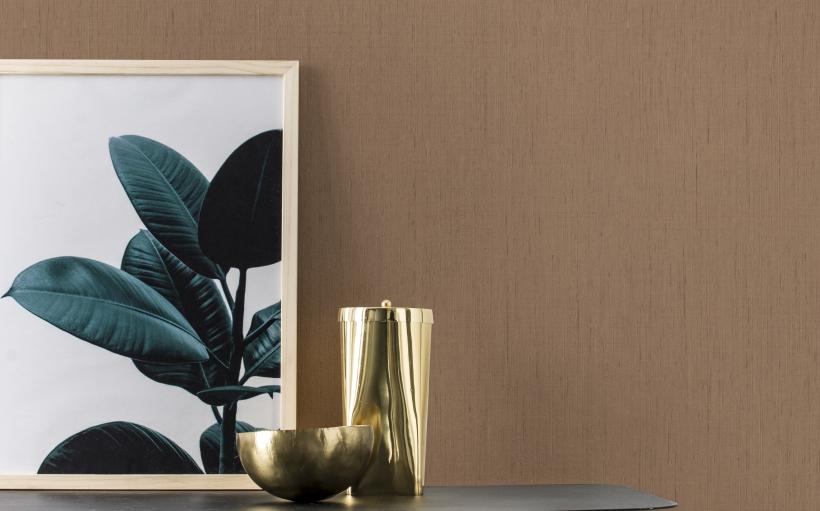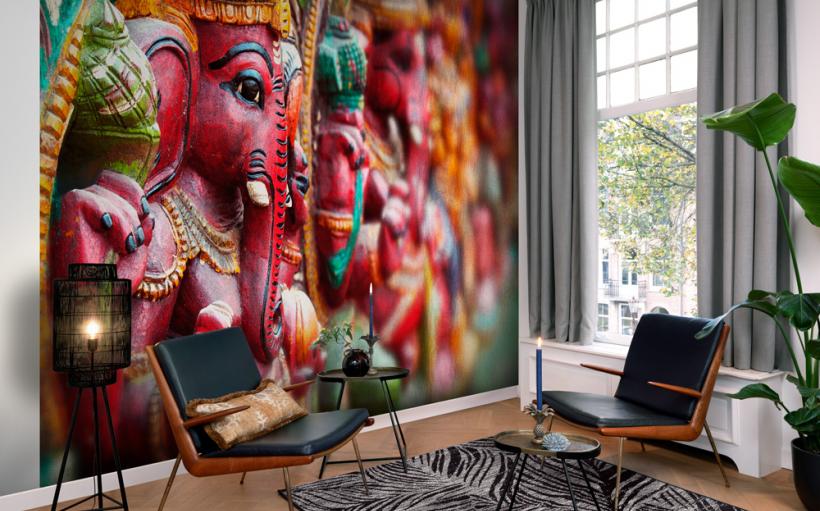 Namaste!
The Hindu god Ganesha with the head of the elephant is a good luck charm in all endeavours, because he is said to clear obstacles. And even if you don't believe in the gods of Hinduism, Ganesha brings colourful joie de vivre and oriental flair with this 371 cm x 265 cm (width x height) mural. That's pure happiness!
Sightseeing at home
Even without a long flight to fascinating India, it is now possible to admire at least one of Hindu's numerous and sensational temples. Although only from a perspective, it is all the more impressive and the setting sun immerses the depicted temples in a fantastic light. This mural brings the magic of the Orient to us.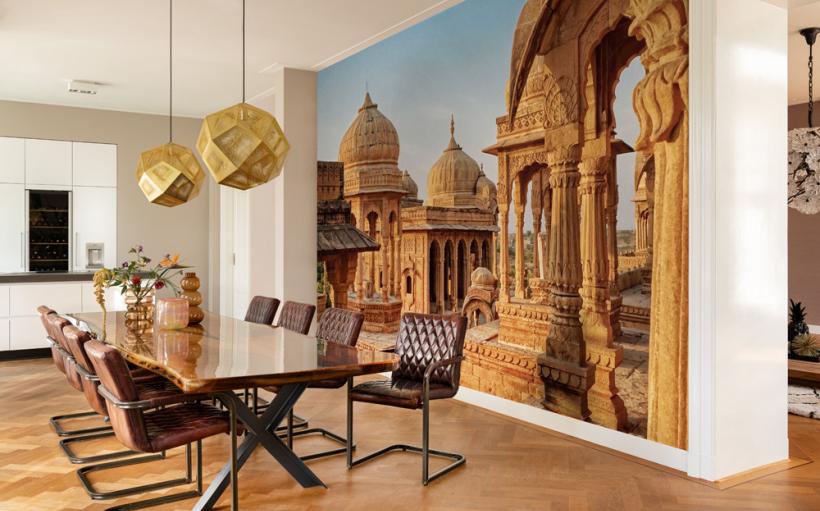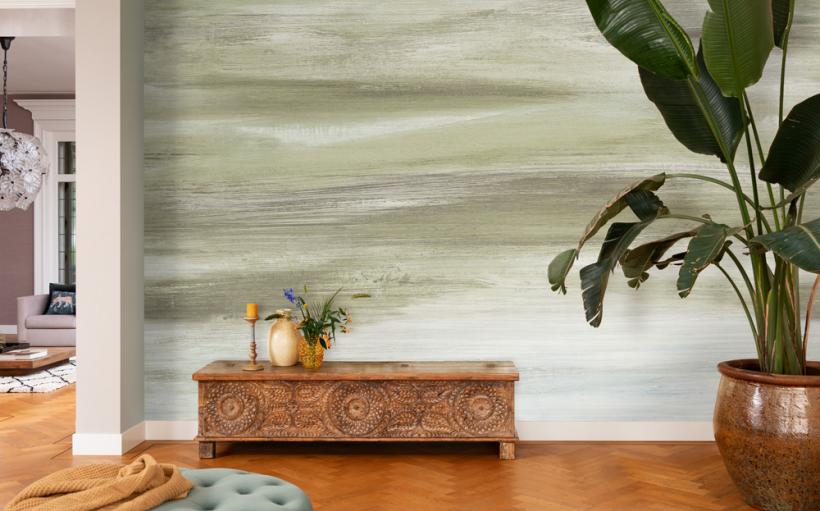 Like a painting:
An artistic landscape painting stood for this mural model. This is not only intended to celebrate the breathtaking country of India, but also the variety of colours of this nation. Thanks to the successful combination of colours, a coherent overall picture is always created, which makes every room homely and lively.